Scandinavian Influence: Embracing Hygge and Modern Interior Design Aesthetics
When it comes to creating warm and inviting spaces, the Scandinavians have mastered the art. The concept of hygge, which translates to coziness in English, has taken the world by storm, inspiring people to embrace a simpler, more comfortable way of living. Alongside hygge, the Nordic region has also revolutionized modern interior design, bringing a fresh perspective that combines functionality, minimalism, and a touch of elegance. In this article, we will delve into the secrets behind Scandinavian influence, exploring the joy of cozy living and the beauty of Nordic chic.
Cozy Living: Unveiling the Scandinavian Secret to Happiness
Picture yourself on a chilly winter evening, cuddled up on a plush sofa with a steaming cup of hot cocoa in your hands. This is the essence of hygge, a concept that celebrates life's simple pleasures and encourages us to turn our homes into havens of comfort. In Scandinavia, where the winters are long and dark, creating a cozy environment is not just a preference; it is a way of life.
The Scandinavian secret to happiness lies in the art of enjoying the present moment and finding joy in everyday rituals. The key to achieving hygge is to focus on creating an atmosphere that promotes relaxation and togetherness. Soft lighting, natural materials, and an abundance of cozy textiles, such as faux fur blankets and chunky knit throws, instantly transform a space into a hygge haven. By embracing hygge, we can escape the hustle and bustle of everyday life, promoting a sense of calm and contentment that is essential for our well-being.
Nordic Chic: Rewriting the Rules of Modern Interior Design
In addition to the cozy charm of hygge, Scandinavian influence has also revolutionized modern interior design aesthetics. Nordic chic is all about creating functional and stylish spaces that are simple, yet elegant. With a focus on clean lines, minimalism, and a neutral color palette, Scandinavian design embraces simplicity in its purest form.
Gone are the days of cluttered spaces and unnecessary embellishments. Instead, Nordic chic encourages us to declutter our homes and embrace a more minimalist lifestyle. By adopting a less-is-more approach, Scandinavian design allows each element in a room to shine, whether it be a beautifully crafted wooden chair or a striking piece of artwork. The result is a space that feels open, refreshing, and uncluttered, promoting a sense of calm and tranquility.
With its emphasis on functionality, Scandinavian design also puts great importance on the utilization of space. Clever storage solutions, multifunctional furniture, and an efficient layout are all key components of Nordic chic. This approach not only optimizes the use of space but also ensures that our homes are practical and well-suited to our everyday needs.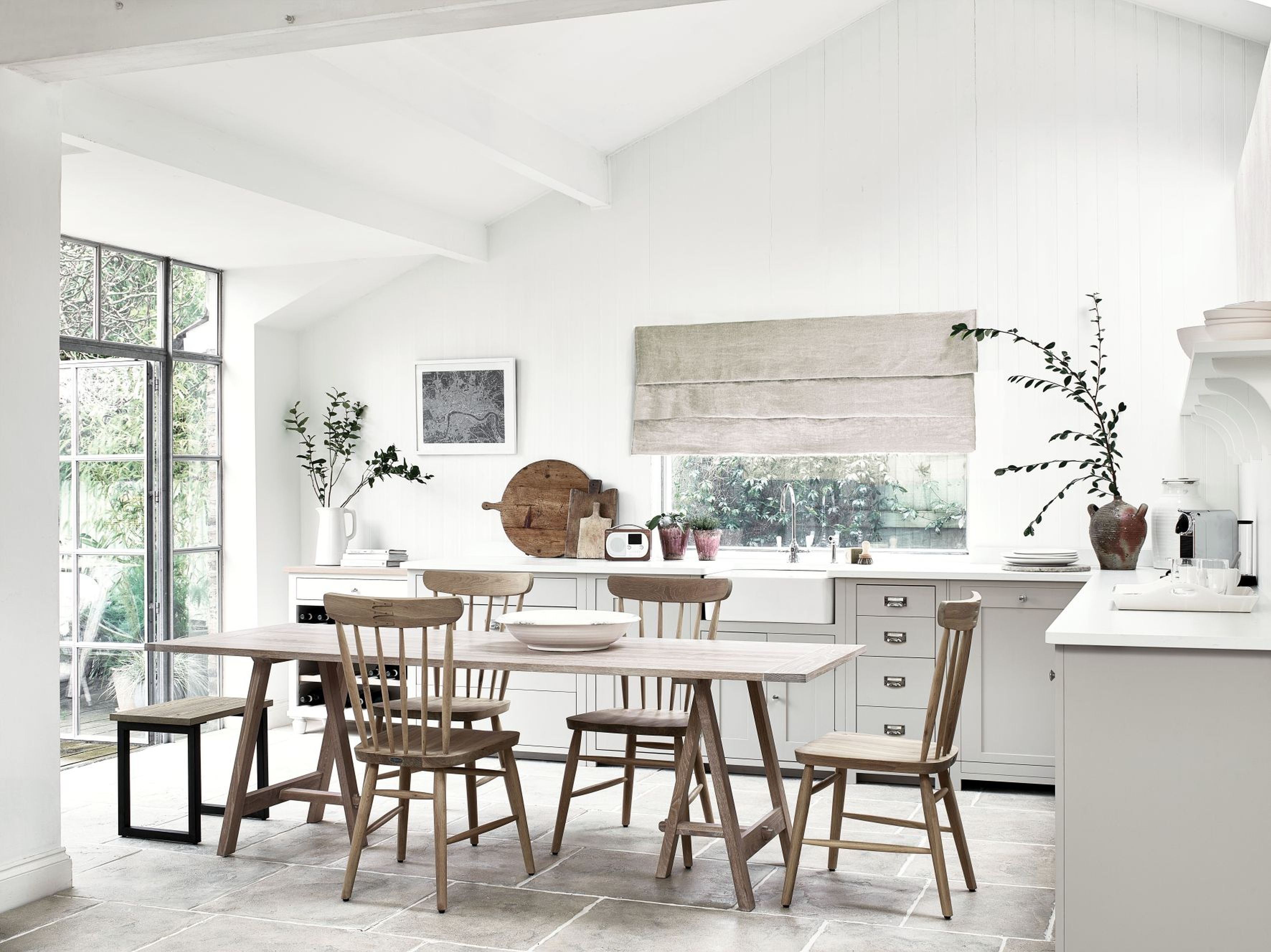 The roots of Scandinavian design go far deeper than the Hygge mania of the past few years Emerging in the 1950s alongside the modernist movement in Europe and America Scandinavian modern style The 1960s and Today While he started in the 50s Verner Panton really hit his stride in the nonconformist 1960s and 70s His look was all about improbable shapes vibrant colors and exploring innovative manufacturing processes His Sshaped Panton Chair was the first chair formed from one piece of molded plasticIn their book Helt Vidt The Second Golden Age of Danish Design writers Daniel Golling and Gustuf Kjellin declare that these days It is easier to name five contemporary Danish design brands than five living Danish designers Jacobsens Egg Chair and Aaltos vase remain the reference points for the
Scandinavian aestheticBy Rachel Davies January 27 2023 The bedroom of a Scandiinfluenced New York apartment designed by SheltonMindel Michael Moran Above all else the design of your home should be an extension ofScandinavian minimalism is a design and lifestyle philosophy that originated in the Nordic countries of Europe Its characterised by its simple clean lines and focus on functionality Unlike American and Japanese minimalism which tend to be more austere Scandinavian minimalism emphasises comfort and cozinessHygge is a Danish concept that loosely translates to quotcozinessquot or quotwellbeingquot It has heavily influenced the Scandinavian interior design ethos The design principles of the Nordic countries focus on creating an atmosphere conducive to relaxation and comfort a sanctuary
from the hustle and bustle of modern lifeScandinavian architectural design places a strong emphasis on its connection to nature in a similar way as can be seen in modern Californian and even Japanese architecture In a region that faces long winters short days and a low winter sun as Scandinavia does large windows that are intelligently oriented are crucialScandinavian style embraces simple white walls large mirrors and cozy textiles that give off a relaxing and inviting vibe For a Scandinavianstyle interior hygge is the word layered fabrics glass furniture clean lines and textures create the perfect cozy Scandinavian look Chair of the ASID National Board designer Kerrie Kelly
Embracing the Scandinavian influence of hygge and Nordic chic can truly transform our living spaces into havens of comfort and style. By incorporating cozy elements that promote relaxation and togetherness, we can create an atmosphere that brings joy and contentment to our lives. Moreover, adopting the principles of Nordic chic allows us to embrace minimalism, functionality, and a sense of harmony in our homes. So why not embrace the Scandinavian way of living and introduce a touch of hygge and Nordic chic into your own space? Get ready to experience the warmth and beauty that comes with embracing the Scandinavian influence in modern interior design.